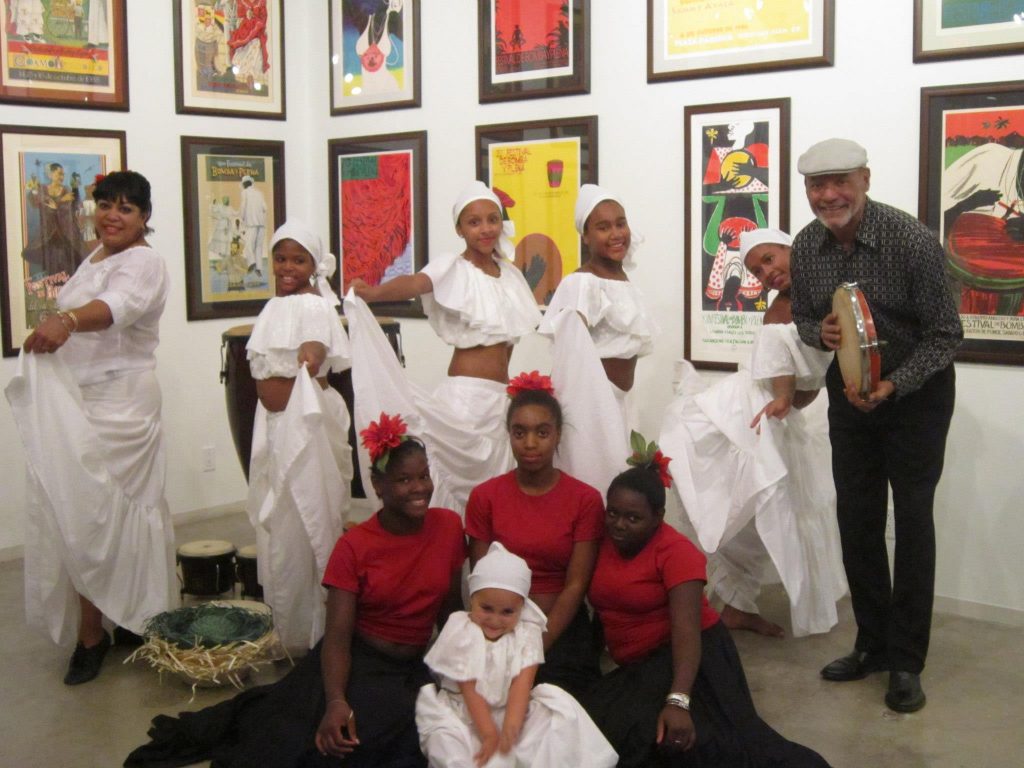 Music and dance have always been at the heart of La Casita's programming. From exhibits to recitals and performances, to youth programs, student projects and more, La Casita has embraced the rhythms that define Latin music and dance, and expands on these traditions. As we commemorate La Casita's 10th anniversary, we reflect on the Center's dance programs and the vital role that they play in community building and cultural heritage preservation.
Led by Luz Encarnación, La Casita's very first dance troupe was formed within the year of La Casita's opening to the public in 2011. Luz already had a long history in the Syracuse community as a Bomba & Plena dance instructor and choreographer, and perhaps more importantly, as a mentor to the youths who participated in her programs. The dance workshops were designed to also educate in wellness and self-care, developing confidence and self-esteem in youths who actively engaged with their community through year-round live performances at La Casita and across the City of Syracuse.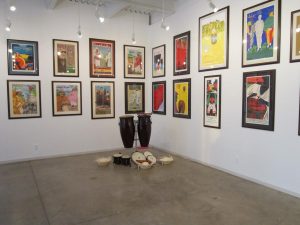 In 2012, La Casita hosted a Bomba y Plena Festival commemorating the start of Hispanic Heritage Month. Bomba & Plena are important genres of folk music from Puerto Rico, typically associated with the coastal parts of the island, where African roots and cultural heritage are strong. The music is characterized by the style of drumming and lively dancers with long swirling skirts. It is especially popular in the Eastern coastal town of Loíza, Puerto Rico, which is the place of origin for a large segment of the Puerto Rican community in Syracuse's Westside neighborhood.
The 2012 Bomba y Plena Festival included live dance performances and a stunning exhibition of 40 limited-edition silkscreens created and signed by master print makers from Puerto Rico to commemorate the annual Bomba & Plena festivals on the island. Three of the pieces from that exhibit were donated to La Casita and are currently on display as part of La Casita's exhibit Corazón del Barrio (Heart of the Barrio).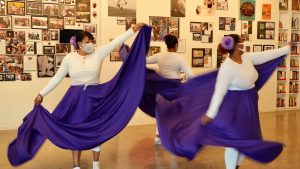 One of the projects commemorating La Casita's 10th anniversary this fall, involved a reunion of dancers from the original troupe, once again led by Luz Encarnación. The trio included Luz and Marianela Encarnación, and Jaydia Perry. Their Plena dance performance was caught on video by Professor Dan Pacheco and his students at Syracuse University's Newhouse School of Public Communications. Pacheco, a specialist in emerging technologies, developed a class project to collectively produce a 360 video with his students. It was especially moving for Professor Pacheco to work on a project that represented his own Puerto Rican roots and cultural heritage. The video features dancers in full costume, dancing to an original piece of Plena music composed and recorded especially for La Casita by Rochester-based musician from Puerto Rico, José Mora. You can view the video using this link: La Casita Plena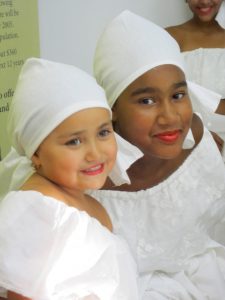 Through the years, SU students have followed in Luz Encarnación's footsteps. Luz inspired the work of these students by setting the precedent as dance instructors and as mentors to our youths and familias. To this day, La Casita continues to offer weekly dance workshops through its Danza Program for children on Saturday afternoons. For more information about joining the workshops for children or for adults, please call La Casita at 315-443-2151. Everyone is welcome!
The rhythms, rich music and dance traditions from around Latin America bring us together to celebrate our culture as a community.