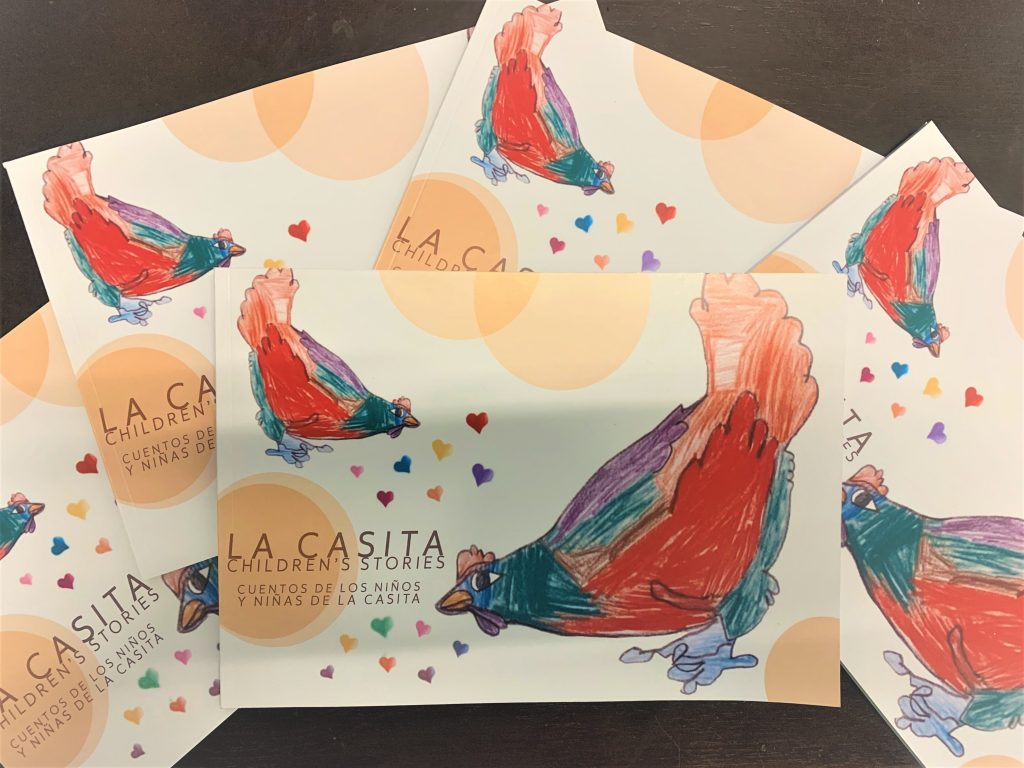 La Casita is pleased to announce the release of it's latest anthology " La Casita Children's Stories/ Cuentos de los niños y niñas de La
Casita." The four books compiled in this collection were written and illustrated by children attending La Casita Cultural Center's Dual Language Literacy Programs between 2017 and 2022, and made possible through the support of Syracuse University student volunteers.
Special thanks to Professor Emma Ticio's students of Spanish in Action (SPA 439/639) for their collaboration in this publication project.
The characters, settings, themes and illustrations for "Palo: A Chicken Mystery", "Gabi: In Her Little World", and "Nikala: Behind the Waterfall" were developed collectively by program participants. "Little Grandmas", the last book in the collection, came to fruition as children captured memories of their grandmothers through photographs and lively in-program discussion. "It was an honor to work with the children in the development of these stories and to witness their creativity and pride as published authors and illustrators. I wish to express my deep gratitude to the families involved, Syracuse University students and to the staff of La Casita whose support helped give shape to these wonderful stories." – Margot Clark, Co-Editor and former Librarian for La Casita Cultural Center.