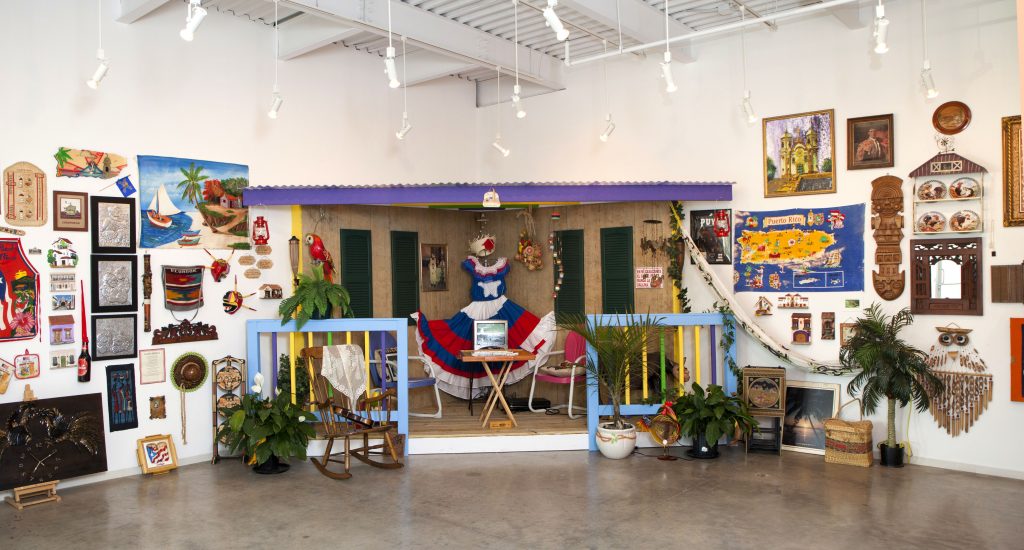 To commemorate La Casita's 10th anniversary, the center wants to highlight the artists, community members, and events that define its history. In 2013, La Casita hosted its first Balcón Criollo exhibit. Inspired by the work of Puerto Rican artist Pepón Osorio and through a community engagement effort led by Luz Encarnación, the Balcón Criollo has since become the signature program commemorating Hispanic Heritage at La Casita.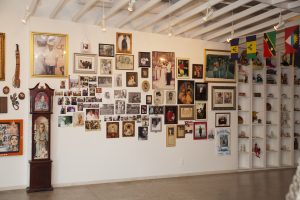 La Casita's Balcón is a permanent corner installation in the center's gallery. The Balcón, which means porch in Spanish, is representative of the space where we interact with our community. "The front porch is usually where we have coffee with our neighbors, or watch the kids play. The front porch is where our home life connects with our community," said Tere Paniagua, Executive Director of La Casita.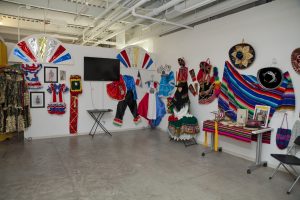 The model concept of the Balcón was inspired by the work of Puerto Rican installation  artist Pepón Osorio. Born in Santurce, Puerto Rico, Osorio was educated at the Universidad Inter-Americana in Puerto Rico and Herbert H. Lehman College in New York and received an MA from Columbia University in 1985. Osorio's work is influenced by his experience as a social worker in The Bronx. Osorio says, "My principal commitment as an artist is to return art to the community." Osorio's work bridges museum installation with field-based community engagement, often incorporating pieces collected directly from his community.
It was this concept that inspired La Casita's Balcón Criollo exhibition program. The 2013 exhibit included a gallery-wide installation of meaningful relics from the homes and heart of the local Hispanic community. "There is a story behind every piece… stories about our neighborhoods, our countries of origin, our families, and our culture," said Paniagua. The exhibit was a collaborative effort between La Casita staff, volunteers, local artists and community members who contributed pieces and stories to the exhibit's installation. Highlights of the exhibit were the Balcón and the traditional Piragua cart, both built by local carpenters and community volunteers.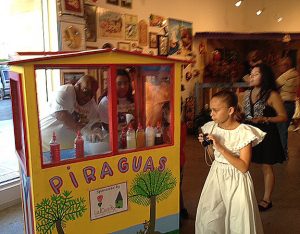 Since the initial Balcón Criollo in 2013, La Casita has redesigned the gallery display each year to explore different themes. Although the themes of the installations have varied, the concept behind the Balcón remains the same: community engagement. "The Balcón is the cornerstone of the gallery and has become the signature program of La Casita. The idea behind the Balcón is  for people in our community to see themselves represented and their stories valued and shared," says Paniagua.